A new kind of library
If you haven't heard, Freelearners is developing a resource library tailored to the needs of our amazing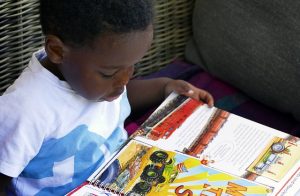 community of self-directed learners.  Our public libraries are great sources of inspiration.  The Freelearners Resource Library strives to offer greater breadth and depth of information for those inspirations and, most importantly, concrete, hands-on learning opportunities in the form of materials, manipulatives, equipment and kits.
Freelearners Resource Library currently has 240 items available.  You can see the full list on our website (including pictures) at:

A brighter future
And we're only in the first phase.  This is just what we've managed to achieve together as a community!  Meanwhile, the Freelearners Board of Directors have been busy preparing funding applications to improve the library's offerings because we think this community merits better service.  And we think our odds of success are good.  But the more community members use this service in the first phase, the greater our chances.

The details
The library service is £15 annually for books only and £25 annually for books plus (activity boxes, manipulatives, kits and more).  For this fee each family has access to a (currently) unlimited number of resources from the library each half-term.
This session will be held at SOAP on Monday December 4th in its usual time slot (this information is available on the forum).  Entry to SOAP is £3 for one child, £4 for more than one child.  If you would like to attend the library only and not stay and play on the adventure playground, Freelearners will refund your entry fee.

Your thoughts and wishes
For those in the community who have already supported the library service – thank you!  We hope you've found it useful.  The Freelearners Forum has a Freelearners Resource Library board where you can post testimonials or feedback and/or recommend our materials to others.
There is also a space to create a wishlist for phase two!  Be sure to check it out and tell us what resources would make this learning journey even better for you and yours.