A message from Freelearners' Research and Development Director, Outi B.: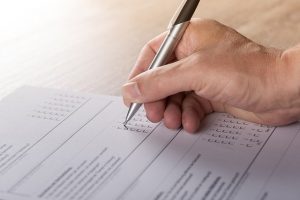 Hello everyone
I home educated my son until he was ready for school at 7 and plan to do the same for my daughter who is now 2. My name is Outi – some of you would have seen me and the kids at sport, Young Engineers sessions, drama, Rock School, ice skating, SOAP etc. Before I gave up work to home educate I was a social science researcher.
I'm now involved in setting up Freelearners. We're hoping to build an evidence base to guide the activities of the organisation, and this requires some original research.
The aims of the research are to:
Understand the resource and other material and practical needs of the Oxfordshire HE community so that the co-operative can grow to meet them.

Develop a comprehensive account of the complex and diverse reasons for and experiences of educating children at home to back up a campaign to inform the general public and relevant local and national authorities and organisations about HE. Importantly, this includes all the various wonderful educational activities that are organised collectively or within families.

Gather detailed information about the day-to-day challenges faced by home educators so that we can develop appropriate peer support services to meet individual needs.
Insofar as it is able to demonstrate a need for resources and other support, the research will also help us to show potential funders why they should support the services Freelearners proposes to offer. This will enable us to develop the services in the direction recommended by the research.
This is (potentially) a huge piece of work but as the first step I'd like to interview just three people so that I can create a first draft of a questionnaire. Do you think you could help?
The interviews will be confidential and the transcripts will be anonymised by the interviewer (me) and accessed only by the managing committee of Freelearners.
If you think you might like to be interviewed, please email administrator@freelearners.org.uk and say a bit about your circumstances (e.g. age of your HE kids, did you try school first, any special needs, long term plans). Getting in touch with us won't commit you to anything, and even if you do agree to be interviewed you are free to discontinue at any time.
I look forward to hearing from you.
Many thanks!
Outi