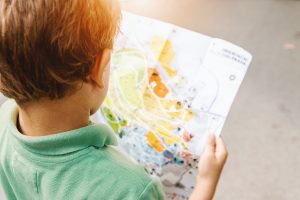 Join us for a fun and educational outdoor event for children KS1 – KS3.  We'll cover maths, science, history and the language arts with three hands-on activities on maps, rockets, and archaeology.  Activities will be differentiated for different ages. The children will work in socially-distanced groups of five with one CRB-checked adult supporting the activity. Parents are welcome to tea or coffee in a centrally-located area, but we kindly ask that they not accompany children around the park activities.
Date: September 30th, 2020
Time: 11am – 1pm
Location: Florence Park
Cost: £5.00 per child
Visit our Events page to book your space!