Despite the continued difficulty of life during a pandemic, we have launched the first week of our new group, Peer Projects Learning Community! Thanks to the wonderful environment provided by Hogacre Common, we have made the most of the lovely autumnal weather and worked together being creative and inspired.
Although this is a peer-led initiative, we contributed the first activities as an ice-breaker, which provided lots of fun and creativity.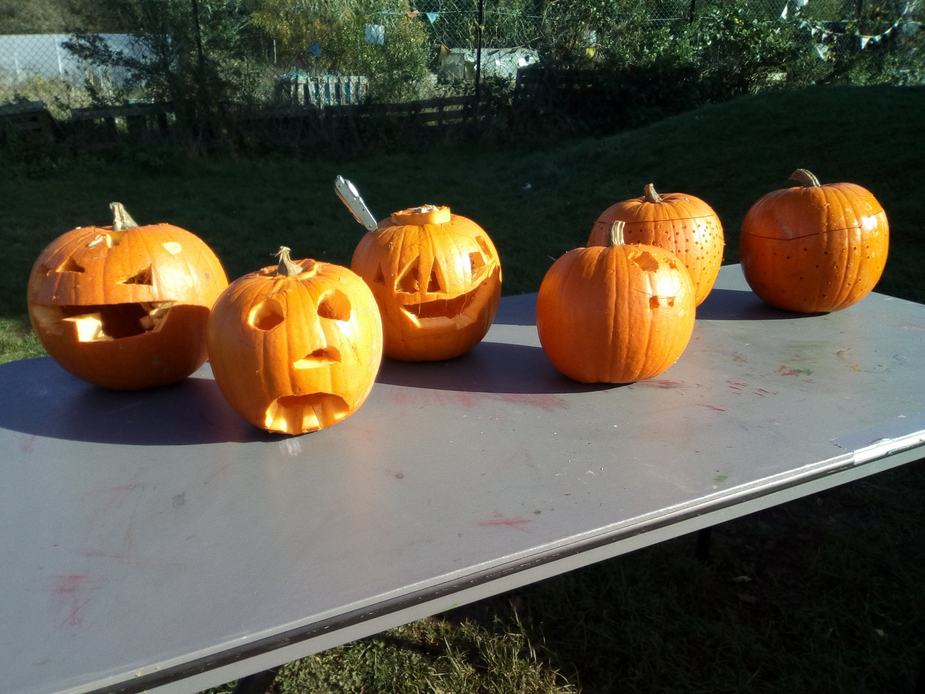 We carved pumpkins, which demonstrated how adept everyone was with a blade, as our accident book will attest (it remains blank!)
The pumpkins were very useful receptacles for some science experiments, mixing various chemicals to create a reaction. They also proved to be excellent 'holes' for our crazy golf course made using reclaimed materials.
However, the most important element of this group is to support peer-led projects and there has been plenty of brainstorming and creative planning from all age groups.
Which led to some serious building work.

Our two groups – KS1&2 and KS3 – have worked together some of the time this week. It has been really positive to watch the different age groups work together with younger children asking the older ones for help and the older ones only too happy to give it.
However, our problem-solving KS3 did not limit themselves to projects designed for the primary groups and were putting their skills to more weighty matters. Such as how to improve on the cart we are using to transport materials. It went something like this: