Our second week of PPLC we spent some time learning about the creative process: inspiration, ideas, research, building, testing, tweaking and sharing. Here we can see two of our Peers' projects coming to life with Lego modelling.
Each session we spend some time looking after 'our patch.' We're working with Wild Wallow to create a family-friendly space on this disused tennis court. Our contributions include a bug hotel, new benches around the planter, and soon a new cob pizza oven. Here we can also see KS1/2 measuring up a space for a Peer's obstacle course project.
When we took down this pallet structure to recycle the pallets, we found this little guy! He's been named Mushroom Newt Hogacre and he has been safely relocated to the mushroom patch.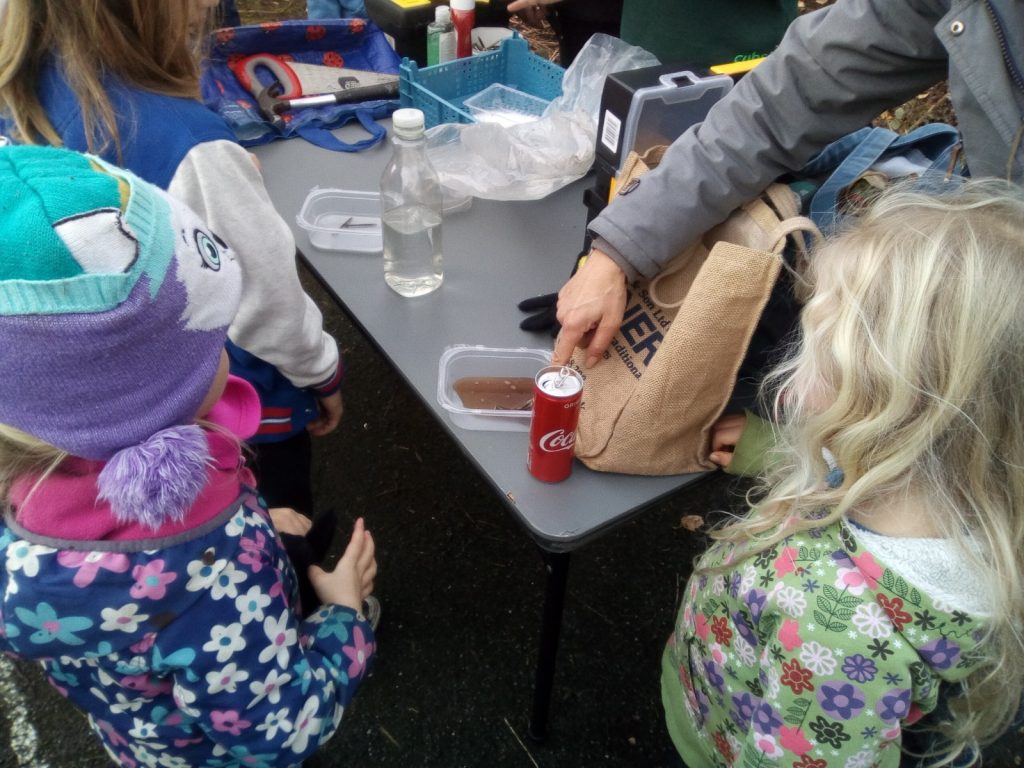 We reclaimed a lot of screws from the pallet structure removal. In order to re-use the screws on future projects, we soaked the screws in vinegar, citric acid, cola and ketchup to find out which liquid removed rust the best.
To wrap up our first three weeks, we returned to the levers and pumpkins from our first week. Here we can see our KS2 Peers flinging their pumpkins into our upcycled compost bins (yep, we made those too) with a lever. And we rounded off the session with a fire and marshmallows.
We reflected on our triumphs and our troubles of the first three weeks. Undertaking ambitious projects during lockdown hasn't been easy. Yet, their only requests were more sawing and more advanced science! Okay, they asked for more fires and marshmallows too…